How Can You Be Trained to Ride a Motorcycle in Arizona?
When you are interested in buying a motorcycle, there are two very important considerations you should think about that directly impact your well-being. Motorcyclists are some of the most vulnerable motorists on the road, mostly because driving a motorcycle takes more skill than driving a car and the lack of surrounding protection provides no protection to the human body in the event of an accident. According to the Arizona Department of Transportation, there were 2,676 Arizona motorcycle accidents that took place in 2019 alone.
There are many resources available to prospective riders than there were 20 years ago. From in-person training courses to online tutorials, the public has ample access to motorcycle driving training. When you are ready to ride, you should make good use of these services.  Underestimating the dangers that exist to riding a motorcycle could put you at increased risk for a traumatic accident. The value of proper motorcycle riding training cannot be understated.
How to Get Trained for Riding a Motorcycle
In Arizona, for a new rider to obtain their Class M motorcycle driver's license they must either have taken and successfully completed an MVD-approved driver safety and education program or a parent or guardian must attest in writing that the soon-to-be motorcyclist has had a minimum of 30 hours of practice. The truth is, that there is great value to formal courses that you can access through the Motorcycle Safety Foundation (MSF). Sure taking a course to ride your motorcycle may seem like an additional hassle that you aren't interested in undertaking, but you have to think of this extra effort in terms of life and death. Proper training can be the difference between you enjoying your bike or you being a hazard not only to your own well-being but to others on the road.
If you don't have an MSF course close to where you live, any school that offers motorcycle training which is approved by the MSF and who's instructors have been trained by the organization will do. Putting it in perspective, training will take less than three days of time out of your schedule, which in the long term can save you your life. There isn't much to be concerned about when it comes to training, you will have an instruction in the classroom as well as physically on a bike. Wearing specific clothing such as long sleeves, hardy jeans, gloves, and proper boots, and you will be all set. While helmets are probably the most important piece of safety gear you can use when you ride a motorcycle, the school you choose should have a helmet for you to use.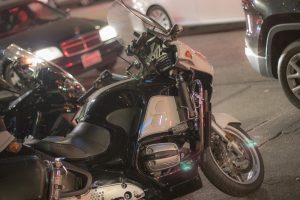 After you obtain trained Arizona motorcycle instruction, if you know a motorcyclist with plenty of experience, taking some time to ride together outside of the highway can improve not only your confidence but your skill. Practicing with a knowledgeable partner and having taken an appropriate training class, will ensure you are much more prepared to safely hit the open roads.
Connect with an Arizona Motorcycle Accident Attorney
If you are injured in an Arizona motorcycle accident, call the Arizona motorcycle accident attorneys at ELG immediately. The Arizona motorcycle accident law firm will help you obtain the most compensation possible after your accident. Call ELG today at (623) 877-3600 to schedule your free consultation.