How is Compensation for Long Lasting Injuries After a Truck Accident Calculated?
It is not uncommon for the results of a large truck accident to be very severe. The damages victims can face include those that are physical and those that are psychological. Many times, because of the immense devastation that victims often have to endure after large truck accidents what goes into figuring out compensation for victims can be quite complex. It isn't just the immediate physical harm that needs to be addressed but the long-term implications of that physical harm as well as the potential development of the mental disease.
When you have been the victim of a large truck accident in Arizona, it is critical that you are paid for all the damages you have had to suffer. The Arizona large truck accident attorneys at ELG know very well how important that the proper amount of compensation is to victims who have to overcome so many expenses. The Arizona personal injury attorneys only work on injury cases in the greater Phoenix region.
How Do You Determine A Fair Settlement that Includes Long-lasting Damages?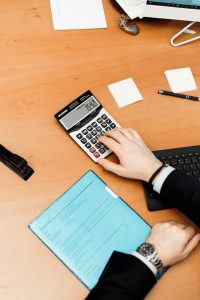 Some physical injuries like amputations or severe spinal cord injures could change a person's life forever. These injuries may require ongoing medical treatment and support as well as professional care. Damages from life-altering injuries need to compensate victims not just for their immediate medical treatment and pain and suffering but also for future medical care that is necessary.
This is also true for emotional trauma. In every accident situation, there is always some form of shock or emotional pain that a victim experiences. After a large truck accident where the aftermath is significant bodily harm and the development of the mental disease, the treatment required to help a person get back to life can go far beyond when the case is settled. Victims of large truck accidents may exhibit challenging mental degradation that includes vast and uncontrollable emotional swings, inability to sleep, intense phobias, inability to be intimate and manage personal relationships, major distress, humiliation, and chronic fear.
Mental damages are just as impactful on the quality of a person's life as physical bodily harm is. Calculating how intense your trauma is will depend a lot on a doctor's diagnosis. All harm a person sustains after an accident should be immediately met with a visit to the right doctor or doctors in order to get a correct diagnosis and to get on the right treatment plan. For those mental and physical injuries that are expected to last long into the future, costs can be calculated by an experienced Arizona personal injury attorney to ensure that victims are fully compensated for all the destruction they will have to experience in the immediate and beyond. 
Speak with an Arizona Car Accident Attorney Today
Figuring out a fair settlement amount takes knowledge, resources, and experience. The Phoenix personal injury attorneys at ELG know how to gather the information necessary to calculate a comprehensive compensation package for you and then fight on your behalf so you receive every penny of what you deserve and need. Call the Arizona car accident attorneys at ELG today to speak with an aggressive and smart Phoenix truck accident attorney during a free consultation at (623) 877-3600.