How Large Truck Accidents Can Significantly Affect Children
Traffic accidents that involve large commercial trucks often have devastating outcomes, most notably for smaller passenger vehicle occupants. Major physical injuries such as brain damage, amputations, widespread disfigurement, and spinal cord injuries are just some examples of the physical damage victims can face. Often overlooked, is the emotional trauma that these accidents can also cause. The physical harm can be very severe after a large truck accident, but so can the damage to one's emotional health. Together, these negative outcomes make for quite devastating results.  
Children, in particular, who are involved in traffic accidents tend to face the most devastating outcomes after accidents. In 2017 675 children aged 12 and under died as the result of car accidents and another 116,000 sustained injuries. If you suffered through a Phoenix car accident where injuries were sustained, call the Phoenix car accident attorneys at ELG for help with your Arizona personal injury claim.   
Why Children Suffer So Many Damages After a Car Accident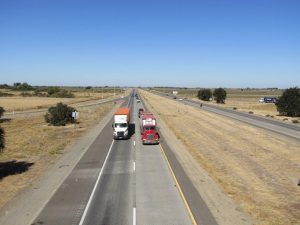 Children are at increased risk of having to endure the most severe results after car accidents for a couple of different reasons. First, the physical harm they face can be much more intense because of their smaller bodies. This is why it is so important that children are always in the appropriate safety seats per their weight and height. Using a safety seat cannot eliminate all harm to children after a traffic accident, but these seats can increase the chances that a child isn't killed in a crash. 
When it comes to large trucks being involved in a traffic accident, it can be hard for anyone in a smaller passenger vehicle to leave the scene unscathed. Accidents, where large trucks are involved, are known for resulting in massive amounts of devastation. Children who have to experience a large truck accident are more prone to severe if not grave injuries. The event itself has the potential of causing life-time emotional scarring.
The reason behind why a child's mental well-being is at increased risk for suffering degradation that can last over their lifetime is because their mental capacity to understand what they have witnessed is not as matured and fully developed as an adult. Children who are involved in such tragic events may face mental and physical challenges that will haunt them for the rest of their lives. Parents watching their children struggle with physical and emotional issues is very challenging. 
Call an Arizona Large Truck Accident Attorney Today
If your child was involved in a large truck accident in Arizona and suffered serious physical and emotional harm that potentially will follow them for the rest of their life, connect with the Arizona large truck accident attorneys at ELG. At the very least, your child may need surgeries, extensive psychological therapy, and physical therapy to help them overcome their accident experience. If you were injured in the accident you may also require significant medical treatment and you may be unable to work due to your injuries. The combined destruction that you and your family may face could be considerable, so it is very important that you obtain as much compensation as you can from your Arizona personal injury claim. The Phoenix personal injury attorneys at ELG understand this and will fight on your behalf so you are awarded a fair and full settlement. Call the Phoenix large truck accident attorneys today to schedule your free consultation at (623) 877-3600.