How Long Does it Take to Settle an Auto Accident Claim?
More than 100,000 Arizona auto accidents occur annually, yet only an extremely small subset (<5%) of these cases ever result in a lawsuit. As such, you can usually expect to reach an amicable settlement with insurance companies in order to receive compensation. However, that isn't necessarily enough for many, who may need quick cash for pressing bills; in such cases, it's helpful to have a good forecast of how long the settlement process will take.
The Settlement Process
The settlement process can take varied, unpredictable amounts of time to complete, ranging from weeks to years depending on how each step of the process goes:
Treatment and MMI.

The duration of your recovery is one of the largest factors in determining the duration of a settlement and can be an ongoing step throughout the rest of the process. Because of the risks of accepting auto accident settlements, it's best to wait until you've reached

MMI (Maximum Medical Improvement)

before finalizing a settlement, which can take days to years.

Opening a claim.

Shortly after your accident, you'll want to open a claim with your insurance company to get the ball rolling, although you should be careful when talking to

auto accident

insurance adjusters

and providing statements (which is to say that you shouldn't, unless absolutely necessary). This usually takes anywhere from a few days to two weeks at most.

Evaluating your claim.

At this point, you're going to want to seek the help of an

Arizona auto accident attorney

if you haven't already so that they can help you investigate, gather evidence, and calculate the exact extent of your damages. This stage can be brief or exhaustive, depending on the particulars of your case.

Demands, offers, and negotiation.

The value of a settlement isn't an exact science; your insurance company will make offers, and you and your lawyer can respond in kind with demands. Both sides are free to decline these offers without any inherent risk of a lawsuit; in fact, it's quite common to go through a series of counter-offers before agreeing on a final settlement.
But what happens if you can't agree to a settlement with your insurance company? At that point, you'll need to turn to a lawsuit, and your timeframe may extend considerably. Lawsuits are long, tedious affairs, and can take an extremely long time to resolve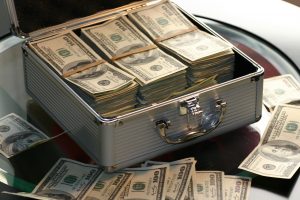 Arizona Auto Accident Attorneys Expedite Things
Under Arizona's statute of limitations, you'll have two years to file a claim from the date of your accident—however, that same claim could conclude well after that period has expired, resulting in a long, exhausting case. A legal professional can expedite that process, making every stage of an auto accident claim significantly briefer, easier, and lucrative, so if you've been hurt in an Arizona auto accident, make sure to call the personal injury attorneys ELG today at (623) 877-3600 to schedule a free consultation. The better your attorney, the faster you'll be able to receive fair compensation, and the less likely insurance companies will be to unnecessarily delay or argue your case.