How to Appeal a Denied Claim After a Truck Accident
Dealing with the aftermath of a car crash is daunting. Whether it's coping with long-term physical injuries to financial difficulties, victims are forced to pick up the pieces following any type of car accident. This already painstaking process is even worse after a truck accident. And negotiating with insurance companies, particularly those representing commercial trucking companies, is arguably the most difficult part of these serious accidents.
Some insurance companies may fight an injury claim after your collision, despite the fact that most truck accident injuries in Arizona are serious. That's why it's important to know how to negotiate with insurers in the aftermath.
If you've sustained injuries in a truck accident in Arizona and want to file a claim, contact the Arizona accident lawyers at ELG. Our team of accident lawyers in Phoenix is here to help you safeguard your legal rights and help you negotiate with insurance companies after an accident.
How to Appeal Your Denied Truck Accident Claim
First, remember to stick to the facts after an accident. Note the extent of any injuries, including any long-term or physical effects. Document the damage to your car as well. Take note of any other financial impact after a crash, including medical receipts, any physical therapy, and lost wages.
Furthermore, it's important to highlight the negative emotional impact of your crash. This may include the truck crash's impact on your personal relationships or your ability to care for loved ones. Though it's nearly impossible to place value on emotional suffering, taking note of these factors will contribute to your favorable settlement.
Wrongful Denial After Truck Accidents in Arizona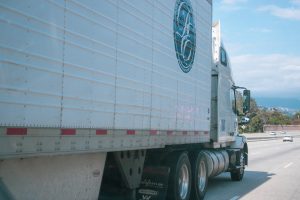 First-party insurance coverage is applicable when the defendant-driver lacks sufficient insurance coverage to compensate you for your losses. In that case, you will have to seek full and adequate compensation through other means — in most cases, through first-party insurance coverage. For the most part, commercial drivers have insurance through their contracted company. However, it may take months to process a successful claim. And if the truck driver broke their company's rules, an insurance company could try to fight your claim to avert blame.
If you try to take your claim to court, an adjuster may try to convince you to avoid the process due to the expense to file an accident claim in Arizona. In other words, an insurance adjuster will often try to make a lower offer to settle your case. No matter the offer, you should consult your attorney to review the terms.
Keep in mind that it is the insurer's goal to minimize their payouts. As such, insurers tend to be aggressive in denying first-party insurance claims made by policyholders. For example, they may argue that you were at-fault for the accident, or that your injuries are pre-existing.
But if an insurer wrongfully denies your claim, you may be able to challenge their decision. In some cases, an insurer may not have a reasonable justification or may act maliciously during the process. When this happens, the court may choose to award bonus damages.
Truck Accident Lawyer in Phoenix
The best way to ensure your accident claim is successful is to consult your attorney after an accident. Your lawyer will help you organize the facts of your case and act as a liaison to insurance companies. Collaborating with your attorney on these issues will help make your recovery process smooth and stress-free after a truck accident.
Contact our Phoenix injury lawyers at ELG today at (623) 877-3600 for a free consultation. We're here to help you after you've suffered in an accident that's occurred through no fault of your own.