How to File an Arizona Trucking Accident Lawsuit
There are more than 135 million vehicles on the roads each day in our nation and approximately 15.5 million are trucks. Every year there are over 500,000 truck-related accidents that take place annually in the United States. While you are statistically more likely to get into a traffic accident with another passenger vehicle than a truck, the risk you take sharing the roads with large trucks still exists. In 2017, accidents involving trucks were the cause of 11% of all the traffic accident fatalities in the country.
In Arizona, large trucks are everywhere. The majority of truck drivers are responsible, experienced, and well-trained. While many truck drivers understand how to operate their large vehicles safely, there are situations out of their control where accidents happen. Being a truck driver is difficult to work with long hours navigating the open roads. Fatigued driving can cause even the most tenured trucker to be a risk on the road. There have been instances where truck drivers have operated their rig while intoxicated on drugs or alcohol. Technical equipment malfunctions or failures, improper maintenance, and inclement weather can also all play a part in causing an Arizona truck accident.
What Steps Do You Need To Take To File An Arizona Trucking Accident Lawsuit?
The aftermath of accidents involving large trucks is often extreme. Major injuries and property damages and even death are common outcomes. It is very difficult to walk away from an accident with a truck weighing up to 80,000 pounds unscathed. Every year in Arizona, there are approximately 2,500 trucking injury accidents and more than 100 fatal trucking accidents. 
Navigating an Arizona trucking accident is a complex process. For starters, many companies that employ trucks driving throughout the roads in Arizona are based out of other states. Next, there are a number of parties who may be liable for the damages that result from the crash. Anyone or any combination of the following parties may be held liable for the damages that result from an Arizona trucking accident:
The driver

Cargo company

Truck manufacturer

Trucking company
Determining who is responsible is the first step. The next is to figure out if the driver of the truck is an employee of a company that is not based in the state of Arizona. Should the trucking company be from another state, it is necessary to meet all jurisdictional requirements before you can proceed with your suit against the liable parties.
When you are building your claim, it is critical that you have as much documentation as possible to prove negligence occurred. Obtaining the information you need including driving records, logs, training administered, the physical and mental state of the driver, and the condition of the truck is not a straightforward process. Acquiring the records and substantiating evidence to build a successful suit is a highly technical job that is best left to a Phoenix trucking accident attorney.
Where Can You Find An Arizona Truck Accident Attorney?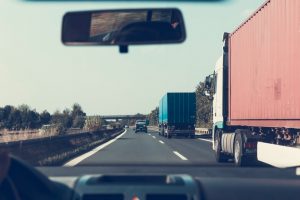 The Phoenix serious injury attorneys at ELG are well-known in the greater Pheonix region for providing exceptional legal representation of the highest quality to victims of injury-related accidents. You can connect with the Spanish-speaking, bilingual Arizona truck accident injury attorneys at ELG today by calling (623) 877-3600 to schedule your free consultation.