How to Insure Your Vehicle in Arizona
Every driver on the road needs car insurance to protect themselves and other drivers on the road. By law, all vehicles must be insured. However, drivers are often confused by the number of options available to them when it comes to insurance. Deciding how much coverage, what type of coverage, and which insurer can be daunting, especially when it comes to following specific laws in Arizona.
If you have questions about your car insurance or have been injured in a car accident in Arizona, contact our Phoenix car accident lawyers at ELG. Our team of accident lawyers in Arizona is here to help you with your legal needs after you've sustained injuries in a wreck.
Minimum Insurance Requirements in Arizona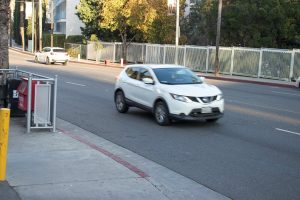 Many people believe in buying the bare minimum of insurance required by law. Because it's cheaper initially to purchase this minimum, drivers think it will save them money but this is seldom the case. It's important to look at the complete picture when you're buying insurance, and realize that minimum coverage means just that. For example, the state insurance minimum in Arizona is $15,000 in liability insurance coverage.
This means that, if you get in an injury accident, you only have $15,000 in coverage to cover other drivers' or passengers' medical bills. After you've exhausted your insurance coverage, you could be held personally liable for any bills that exceed $15,000 in coverage.
Deductibles
Deductibles involve another hidden cost that insurance shoppers should keep in mind. After an accident, if your accident repairs cost $5,000, a $1,000 deductible means that you will pay 20% of the costs of your accident. In other words, the deductible is the portion of the repairs or accident costs you will cover.
Larger deductibles will typically save you more money upfront, but if you're in an accident, you'll have to pay more than the money you initially saved by going with a higher deductible. If you don't have the cash on hand to pay these large sums, it's best to pick a smaller deductible.
Uninsured and Underinsured Coverage in Arizona
Occasionally, motorists may forego uninsured and underinsured coverage because policies are cheaper without it, and it's not mandatory. However, the benefits of this coverage outweigh the cost, which isn't usually expensive in the first place.
After all, this coverage protects you if you sustain injuries in an accident caused by a driver who doesn't have insurance or doesn't carry enough coverage.
Securing the Best Insurance Coverage in Arizona
Another essential component of car insurance is rental coverage. Even if an accident is another driver's fault, they may not have enough coverage for your rental. During vehicle repairs, you must secure a rental car in the interim to resume your day-to-day activities.
Above all, it's important to shop around. Many insurance companies may give discounts to long-time customers or customers who bundle their insurance policies with their homeowner's insurance. On average, drivers save around $300 on policies when they shop around or switch insurance carriers in Arizona.
Car Accident Lawyer in Phoenix
Protect yourself and ensure that any accidents are fully covered by researching your options. If you have questions about your insurance options, contact your attorney as soon as possible. Your lawyer can act as a liaison to insurance companies, making your process smooth and stress-free.
Contact our Phoenix injury lawyers at ELG today at (623) 877-3600 for a free, no-hassle consultation.