How to Stay Safe and Legal as an Arizona Bicyclist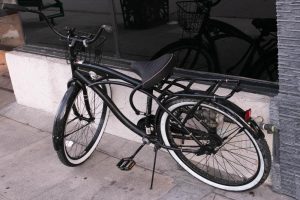 Arizona is one of the top ten most dangerous states for bicyclists, so it's essential to take extensive measures to protect yourself on the road to avoid being another number in the statistics of Arizona bike accidents. When riding, you'll need to keep the law, common sense, and general safety tips in mind, and balance them appropriately and cautiously.
Arizona's Bicycle Laws
Arizona bicyclists are treated like any other motorist in Arizona, which means they have the same responsibilities and protections as individuals in automobiles. This means bikers are expected to obey traffic signs, follow the speed limit, yield the right of way to pedestrians and other vehicles as appropriate, avoid distractions, and so on and so forth. However, bikes are nonetheless distinct from automobiles, so there are certain legal distinctions between the two to keep in mind:
Bicyclists must ride in the right-hand lane, preferably in a bike-only lane. While riding in "normal" roadway lanes, bikers are expected to signal with their arms as a substitute for turn signals. 

Bicycle helmets, overall, aren't mandated in Arizona (with the exception of individuals under the age of 18 in certain counties). 

Doubling up/ riding side-by-side with another bicycle in your lane (even while in a bike-only lane) is illegal.

Riding "hands-free," even for a moment, is illegal and treated much the same as letting go of the steering wheel mid-drive.

"Skitching," or holding onto another vehicle while on your bike (usually as a means to gain speed) is illegal in Arizona in all contexts, even when the owner of the car provides permission.

While riding at night, bicyclists must use a high-visibility headlight and rear reflector to ensure their safety and the safety of others.
Tips for Staying Safe
Beyond Arizona law, there are plenty of little things you can do to keep yourself safe during your day-to-day riding:
Maintenance isn't just for cars. Make sure your bike receives regular tune-ups and inspections, and always give it a thorough check before riding.

Before biking in traffic or high-density areas, get used to keeping your course and balance steady while looking behind you or using either hand to signal.

Visibility is key. Even during the daytime, try to wear light clothing, and use reflectors at key points on the front, back, and sides of your bicycle.

Even if your visibility is good, don't assume that motorists will yield to you. Always stay cautious at intersections or while passing vehicles.

Wear a helmet for your own good, and wear it properly. Although not mandated by Arizona law, helmet usage drastically increases your odds of escaping an accident with minor injuries instead of brain trauma or death.

Avoid riding on the sidewalk unless necessary; although it can seem convenient, your visibility might be compromised, and you'll still need to yield extensively to pedestrians.
Arizona Bicycle Accident Compensation and Insurance
If you've been hurt in an accident, know that you have rights and protections as a bicyclist. Insurance policies apply to bicycles on the road, so be sure to open a claim and gather all the necessary information (you'll have to exchange insurance information with the other driver regardless, to avoid being guilty of a hit and run accident). 
ELG's experienced bicycle accident attorneys in Arizona can help you figure out the details of your case and learn more about the unique challenges that bicycle accidents pose, all while taking the burden of the claims process off of your shoulders. You deserve compensation, so give us a call today at (623) 877-3600 to get started.