Obtaining Help for Emotional Distress After an Arizona Accident
Automobile accidents in any form or severity can cause significant mental pain and trauma in victims. The National Highway Traffic Safety Administration said that there were well over seven million accidents in the United States in 2016. Many of these incidents resulted in injuries and death. Once the physical pain is alleviated the bodily injuries addressed, the implications of the incident may not end there. The whole experience can affect individuals differently and some people may sustain long-lasting emotional and mental detriments.
Any incident that can be extremely distressing is considered trauma and because all people are unique, trauma can manifest drastically between us. When traffic accidents happen, anyone who was involved in the accident or who experienced it can be affected. Emotional distress is a common outcome and source of pain for victims of car accidents. If you have been in a car accident in Phoenix, calling the Arizona car accident attorneys at ELG renders you the most effective legal counsel and support in Phoenix and the surrounding areas.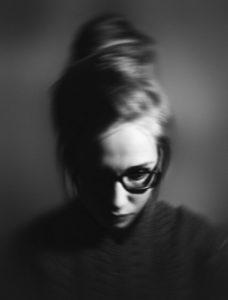 What Type of Mental Anguish Can Victims Suffer After an Arizona Car Accident?
When a person observed or was a part of a Phoneix car accident, they may need time to heal not just physically but also mentally. During this time of recovery and when coming out of the shock of the experience, other symptoms of increased affliction may arise. It isn't uncommon for a victim of a car accident to develop cognitive conditions such as depression or anxiety that negatively affect an individual's life. A victim can feel restless and unable to sleep at night, can be fearful, or be withdrawn from society.
When the cognitive distress is so substantial it can lead to a victim not being able to enjoy life or function in a normal healthy way this is a serious problem. Not being able to go to work or school or even engaging in unhealthy activities like excess drinking or drugs can happen. Victims suffering extreme torment may require the help of a medical professional specifically trained in psychological health. The cost of this medical treatment as a result of a car accident by a negligent party should be included in a personal injury claim.
It is essential for victims suffering from immense emotional misery to have access to the resources necessary to heal. With the proper course of treatment, it may be possible to help reduce the negative mental toll and symptoms that have plagued a victim so that they can get back to living their life and feeling better.
Speak to an Arizona Car Accident Attorney Today
The detailed and meticulous Pheonix automobile accident attorneys at ELG will thoroughly examine your case and inspect all of the details and outcomes. Included in your Arizona personal injury claim will be all of your damages like property destruction, lost wages, and both physical and emotional losses. The Phoenix catastrophic injury attorneys at ELG have extensive experience identifying and putting a fair value on non-economic damages like psychological trauma. To schedule your free consultation with the Phoenix truck accident attorneys call (623) 877-3600 today.