Should You Replace Your Current Legal Representation?
Interviewing and researching the right Arizona personal injury attorney for your needs is a serious matter and shouldn't be taken lightly. The outcome of your case will have a part in the type of legal representation you have. It is critically important that you work with an attorney that you get along with, one that has a great reputation in the community, has the resources, has the experience, and has the specific knowledge about the law with relation to your accident situation. For example, commercial truck Accidents in Arizona are best represented by a lawyer with enough specialized experience with these accidents to effectively manage your claim. Using an attorney that has very little to no knowledge of a Phoenix commercial truck accident can threaten the strength of your claim and your ability to recover a full settlement.
There are times when you hire an attorney that you believe is a good fit only to find out that you are not satisfied with their services. Unless a judge determines that you are unable to switch your representation, you have the right to change who you work with so your legal interests are represented. The Arizona personal injury attorneys at ELG are completely dedicated and focused on securing favorable outcomes for victims of all types of personal injury accidents. If you have been in an Arizona commercial truck accident or Phoenix car accident, ELG can help. If you were attacked by a dog in Phoenix or if you or someone you know suffered injuries from a drowning incident in Phoenix, call ELG immediately for assistance.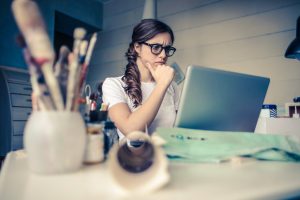 What Are Reasons Why You Should Find New Legal Representation?
A good attorney that is wholly focused on their clients and understands how to build strong injury claims, along with connections to the right resources to support those claims will present the best outcomes for their clients. Injured victims from accidents have many considerations including the financial impact of medical bills and lost wages from inability to work, a tremendous amount of stress and emotional trauma to manage, working through the recovery process from their injuries, and that isn't all. Finding the right legal representation could be the difference between sustaining a full and fair settlement to not obtaining sufficient compensation for the scope of your damages. 
The following issues can arise between clients and their attorneys and if you experience any of these situations, you may want to consider finding new legal counsel:
A responsive attorney that keeps you up to date on everything that is happening and is available to answer your questions and communicate easily is important for you and your case. If your attorney is difficult to correspond with this could be a serious problem.

If your attorney is condescending, difficult to work with, or who you aren't comfortable with, finding a more accommodating and respectful legal professional is warranted.

If you don't believe your attorney is putting the appropriate level of effort into our case so that you see the best outcome possible or if they are missing deadlines and prolonging your case, it is time to search for a replacement.
Speak with an Arizona Personal Injury Attorney Today
For the highest-quality, most customized legal representation for your Arizona personal injury case, call the Phoenix serious injury attorneys at ELG at (623) 877-3600 to schedule your free consultation.