Steps You Should Take After a Truck Accident
Due to the sheer mass and size of vehicles involved, truck accidents can be terrifying prospects, replete with no end of injuries on top of a startlingly high fatality rate. As such, it's important that you calm down and act quickly in the aftermath of such a crash, following a few key steps.
Prioritize Your Safety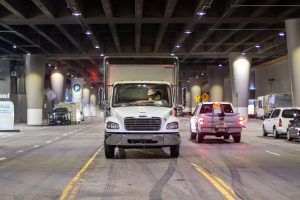 You need to distance yourself from the truck as quickly as possible and ask about what the driver was hauling at the time of the accident. If they were transporting anything flammable or toxic, increase your distance considerably. Once everyone is no longer at immediate risk (i.e. off of the road and away from significantly damaged vehicles), you can call 911; you may also administer first aid at this time if trained, or, barring that, directly ferry other victims to the hospital if your vehicle is in good condition.
You'll also want to see a doctor as soon as possible, even if you don't seem to be injured. This will generate valuable medical records, and will also demonstrate that you did your best to avoid complications and delayed-onset injuries (such as accident-related whiplash) in the wake of your crash.
Start to Gather Evidence
Once your physical injuries are squared away, you'll want to start looking towards the inevitable hit to your finances you're going to take as well. In order to successfully recover for your losses, you'll need to prove that another driver was liable for your crash to some extent; doing so will necessitate the gathering of comprehensive evidence, so take these steps when possible:
Contact the police, so that they can begin to investigate the crash and ensure everyone is treated appropriately.

Take photos of the scene, injuries sustained, and any damages to either vehicle.

Make note of any other relevant contributors to the crash, such as weather conditions and your account of the accident.

Exchange contact and insurance information with the other driver (failure to do so will constitute a

hit-and-run accident in Arizona

, so be open and honest).

Start collecting contact information and statements from eyewitnesses. 
Note that the evidence-gathering process doesn't end after you go home; over time, more and more information will become available, such as data from the truck's black box, security camera footage, and your auto accident police report. 
Talk to an Arizona Truck Accident Attorney
Once all is said and done, you'll need to open a claim with the at-fault driver's insurance company to pursue compensation. However, it's vital that you don't speak to them at length before consulting one of ELG's Arizona truck accident lawyers, as it's worryingly easy to sabotage your own claim with just a few too many words about your injuries and the crash overall. By scheduling a free consultation with an Arizona truck accident attorney at (623) 877-3600, you can have all of your questions about the auto accident claims process answered, and get the help of a compassionate legal professional who's glad to give you an honest evaluation of whether you'd even benefit from hiring a lawyer. Even if you don't decide you need representation, it's still extremely beneficial to get things sorted out with someone who has real experience in the field.