Tanker Truck Collisions
Large truck collisions can be incredibly dangerous and have catastrophic consequences for everyone involved in an accident with one. They cause serious consequences and severe injuries due to the unique hazards they transport including gas, oil, and cement. These tanker trucks travel all across the state of Arizona so drivers need to be aware of them and be sure to drive extra cautious near them.
The Dangers Of Tanker Trucks
Tanker trucks are cylinder-shaped and sit lower to the ground compared to regular commercial trucks. They are designed this way because the rounded shape makes it capable of handling large amounts of pressure. When these trucks are involved in accidents, they are subject to extreme pressure, which oftentimes cause explosions. Additionally, these tanker trucks are slower, have larger blind spots, and are unable to move as easily as other vehicles on the roadways.
According to the Federal Motor Carrier Safety Administration, 475,000 crashes were reported to the police involving large trucks in 2016. There were 3,864 fatal crashes and 104,000 injury crashes. In serious cases, freeways will be shut down due to toxic materials exploding from a collision. When a toxic chemical is spilled onto the highway, it can cause chemical burns to individuals who cross paths with the toxic waste. Sometimes the entire accident scene needs to be evacuated because of radioactive spills.
What To Do After a Tanker Truck Collision 
After any type of vehicle accident, individuals often feel very overwhelmed and stressed. It is important to act fast so injured victims can receive the medical care they need and the police can report to clean up the scene. The steps below will give you an idea of what to do after a tanker truck accident.
Call The Police And Check On All Individuals Involved
The first thing you should do after a collision occurs is to make sure everyone who is involved is safe. These trucks can carry explosive cargo so it is important to gather everyone and find a safe place. After you check on everyone, always call 911. The police and medical personnel will show up to write up a police report and diagnose injured victims. 
Collect Evidence
If you aren't injured, take pictures of the accident and write down as many details as you can about the collision and the scene of the accident. Additionally, collect the names of all the drivers, their contact information, their insurance, and any witnesses at the scene. 
Go See A Medical Professional
You must seek medical attention after an accident with a tanker truck. Sometimes you may not feel injured but there are internal injuries that become an issue with time. Don't wait to seek medical attention and delay important medical treatment. You need to receive the proper medical attention. 
Contact An Arizona Truck Accident Attorney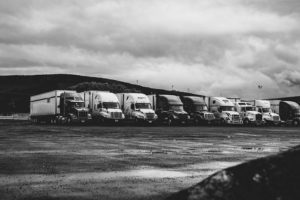 If you or someone you know has been injured at the hands of a negligent party on the roadway, protect your individual rights and contact a truck accident attorney. The Arizona truck accident attorneys at ELG can help you with your entire legal matter. Our team of truck accident attorneys will examine your entire accident to formulate the best personal injury claim so you can receive the maximum amount of compensation. Our firm will help you fight for the justice and compensation that you are entitled to. Call us today at either Phoenix or Mesa Arizona law offices at (623) 877-3600 to determine all of your legal options.