The Differences Between the Three CDL Licenses
A commercial driver's license or a CDL as its acronym denotes is a specialized permit that allows people to drive large 18-wheelers and other specialized vehicles when they have satisfied specific requirements. A CDL license lets drivers transport goods and materials. Sometimes, those materials can be hazardous, and when a driver is licensed to move these types of volatile materials, they will have an endorsement to do so. There are both federal and state requirements for individuals to be eligible to obtain a CDL.
Even though the commercial trucking industry is closely regulated by both state and federal agencies, truck accidents are on the rise. Many factors have been identified as common causes for commercial truck accidents. Because of the destruction that takes place after an Arizona commercial trucking accident, victims must ensure that they work with the right legal professionals so that their interests are represented and that they secure a full settlement for all of the many damages they suffered. The Arizona commercial truck accident attorneys at ELG have substantial experience representing victims of devastating commercial truck accidents in Arizona secure fair settlements through their Arizona personal injury claims.
What Is the Difference Between the Three Different CDL Licenses?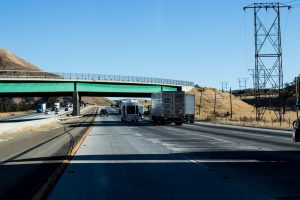 Within the CDL umbrella, there are three categories, A, B, and C. Depending on which classification a truck driver has will also indicate what types of vehicles and what type of cargo they are legally capable of driving and transporting.
Class A CDL:
Drivers are allowed to operate vehicles that weigh 26,001 pounds or higher.

Drivers can operate towed units that are over 10,000 pounds.

Tractor-trailers

Livestock carriers

Flatbeds

tractor-trailer buses

Trailer combinations including double and triples

Tankers
Class B CDL:
Drivers are allowed to operate vehicles that are 26,001 or higher.

Towed units may not be more than 10,000 pounds.

Straight trucks

Large busses

City and tour busses

Segmented buses

School buses

Box trucks

Dump trucks that haul tiny trailers
Class C CDL:
Small Hazmat automobiles

Passenger vans

Small trucks that tow trailers

Singe and combination vehicles that move about passengers
Out of all three categories, class A CDL licenses are the most prevalent. After drivers obtain their CDL they have the option to take another written test that allows drivers to gain an endorsement. An endorsement provides drivers with the ability to operate specialty vehicles like those that carry HAZMAT materials or those that are large enough to carry multiple trailers. There are many endorsements that a driver can pursue and each requires more testing and specified qualifications to pass.
Speak with an Arizona Commercial Truck Accident Attorney Today
It is true that there are several steps necessary to become a professional truck driver. That doesn't mean that all truck drivers or trucking companies are following the regulations and guidelines. When violations occur, the public is put at great risk for debilitating accidents. If a commercial truck in Arizona smashed into you while you were driving and you were injured or worse, if you lost a loved one, call ELG. ELG offers experienced and resourceful Phoneix semi-trailer accident injury attorneys as well as Arizona wrongful death lawyers to help you see your full legal justice. To schedule your free consultation with ELG call (623) 877-3600.