The Importance of Video Footage After Your Arizona Traffic Accident
When you work with a resourceful Arizona personal injury attorney after you are involved in an Arizona traffic accident, there are several pieces of information your attorney will gather to help build your Arizona personal injury claim. Any type of pictures or video footage visibly showing the incident can be tremendously beneficial for you to support your claim and obtain the highest amount of compensation in your settlement. The Arizona serious injury attorneys at ELG only work on personal injury cases in Arizona and have extensive experience representing victims of injury accidents to obtain a fair settlement amount for the harm they had to endure.
What Type of Camera Footage Can Your Lawyer Obtain for your Arizona Personal Injury Claim?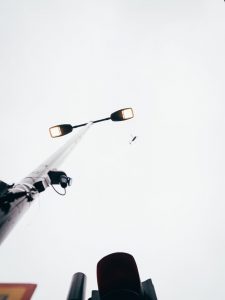 Arizona follows a comparative negligence system so as long as there isn't proof that one party is 100% responsible for an accident, anyone involved in an accident with any amount of responsibility can still obtain compensation for damages. Victims of Phoenix car accidents will obtain the most compensation if they can show that they were not at all at fault or only had a very little fault in an accident. The less fault you have, the higher your compensation will be if you are successful at securing a settlement.
Video footage may show undeniable evidence that another party was the cause of your accident and increase your ability to maximize your compensation amount. It could also show that you were partly to blame for an accident but the other party had much more liability. If you can get video evidence that shows a lack of responsibility or minimal responsibility on your part for your accident, this information will be extremely valuable.
Video footage can come in the form of traffic cameras mounted on stoplights or at intersections by the government. Your lawyer will issue a formal request with the state government agency that controls the cameras to acquire the footage. If necessary, your lawyer can also submit a subpoena for the video. If a private company has a camera that may have caught your accident, such as with a news reporting business,  your attorney will endeavor to be given permission to obtain that footage. Likewise if a private citizen or business had a camera that may have recorded your accident, your attorney can speak with the individual or business and ask about picking up that information. Last, police cameras can sometimes document your Arizona traffic accident and what is contained in a police officer's dashboard camera will be helpful to your claim. Your lawyer will file a legal request with the station to see if they can have a look at the video.
Speak with an Arizona Car Accident Attorney Today
You have the right to pursue an Arizona personal injury claim against a negligent party that caused you harm and you are entitled to fight for as much compensation as possible from that party. The Arizona catastrophic injury attorneys at ELG have the skill, talent, and experience to find all the relevant information available that could help your case. To speak with a Phoenix car accident attorney at ELG during a free consultation, please call (623) 877-3600.