The Most Important Steps to Take After an Arizona 18-Wheeler Accident
After an Arizona 18-wheeler accident, there are several steps that victims should take if they are able to do so. Due to the intense carnage of semi-truck accidents, it is not always realistic for victims of accidents to be able to get up and take pictures and speak with other drivers. However if you did not sustain catastrophic injuries after your accident, you should first assess the scene and see if anyone needs medical assistance. If you have the knowledge to administer medical support you can do so, and if not, you should call 9-1-1 to have an ambulance and the police come to the scene.
When you have been the victim of a Phoenix semi-truck accident whether you were mildly injured or if you sustained catastrophic injuries, you deserve compensation for your damages. Connecting with personal injury attorneys that, specifically, have in-depth knowledge and experience dealing with commercial truck accidents is important to the success of your suit and the amount of compensation you receive. The Arizona semi-truck accident lawyers at ELG have provided legal counsel to many victims of large truck accidents. We understand the complexity of these types of challenging cases and we know how to handle them.
What Types of Reports Do Large Truck Accident Victims Need?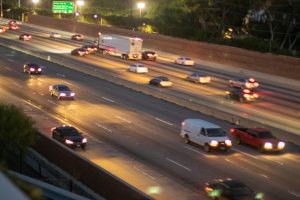 There are three reports that will be the most beneficial when it comes to building a strong Phoenix large truck accident lawsuit. They include:
Crash Report
When the police come to the scene they are going to write a report. It will detail who was involved in the crash, the insurance of the drivers, potential witness information if there are any, and indicate if anyone needed emergency transportation to the hospital. Available witness statements will be recorded in the crash report. Lastly, most reports will also include the opinion of the arriving officer as to what they think happened and potentially who they think caused the accident and this information is extremely valuable to an Arizona personal injury claim.
Police Report
The opinion of the police officer is incredibly valuable to a claim and even in situations where the police officer may have got it wrong, that is certainly harmful to your case. Despite this, it doesn't mean you don't have a case. Your attorney can work with experts who may be able to take another look at your accident situation and determine that the opinion of the officer was not correct.
Open Records
Open records provide an incredible amount of information that can fill in the blanks for a personal injury suit. The information that is included in open records comes from radio traffic between police officers discussing your accident which may lead to correctly identifying the owner of the truck and potentially even the right insurance provider. Transcripts of 9-1-1 calls can also lead your attorney to find more witnesses who would be willing to make statements regarding your case.
Do You Need To Speak with an Arizona Large Truck Accident Attorney?
There are many ways that your attorney can gather critical information related to your Arizona large truck accident which is why it is so necessary to work with the right team of legal professionals. Call the Arizona 18-wheeler truck accident attorneys at ELG today at (623) 877-3600 to schedule your free consultation.