The Safest Cars In 2020 for Teens
Now that your child is of driving age you may be in the market for a new vehicle. It is known that teens aged 16-19 are the highest risk age group for automobile crashes more so than any other age group. According to the Center for Disease Control, it is three times more likely that a teen driver in this age range will die in a fatal car accident than a driver who is over the age of 19. Male teen drivers are the highest risk group for fatal car accidents and when teen passengers are in a car with a new teen driver, the perils of being in a car accident are substantially increased.
When an Arizona automobile accident happens, it is scary for all parties involved. When the accident is severe the damages may be catastrophic and have the potential to be life-changing. If you or someone you love was injured or lost their lives in a Phoenix car accident, call the Phoenix car accident attorneys at ELG. We will review your case and discuss with you what your best options are for obtaining the most compensation to cover all of your losses.
What are the Safest Cars for Teens in 2020?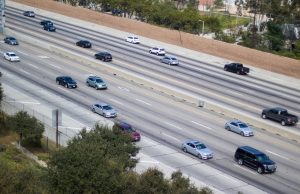 As parents of new drivers, you may be feeling both pride and dread as you see your child take one more step of independence in their lives. While you may be able to take the responsibility of transporting your child from all their activities and school off of your plate, you know that the risk of serious accidents with new drivers is high. Naturally, you are anxious each time they hit the road. 
If you decide to provide your child with their own automobile, safety is essential. Consumer Reports and the Insurance Institute for Highway Safety compiled a list of the best options for new drivers. Although it is more common to pass down a car or buy one used for a teen, the benefit of having a new car is the ultimate safety options it offers. Newer vehicles are equipped with the most current crash avoidance and protection technologies available.
The following list of cars represent the safest option in each category you can buy for your teen in 2020:
Small Cars:
Honda Insight

Mazda 3

Toyota Corolla
Mid-Sized Cars:
Subaru Legacy 

Honda Accord

Mazda 6

Nissan Altima

Subaru Outback
Small SUVs
Mazda CX-3

Subaru Forester

Mazda CX-5

Chevrolet Equinox LT

Honda CR-V 

Lexus UX

Kia Sportage SX  Turbo

Toyota Rav 4 Hybrid Limited
Mid-Sized SUVs
Hyundai Santa Fe

Mazda CX-9
Connect with an Arizona Car Accident Attorney Today
Arizona car accidents have the potential to produce devastating outcomes. If you or a loved one are in a car accident in Phoenix, you will need to recover money to pay for the damages including pain and suffering, medical treatment, lost wages, and property damages you sustained. Working with the Spanish-speaking, bilingual Phoenix serious injury attorneys at ELG gives you the best chance to maximize your compensation. Call the Phoenix personal injury attorneys at (623) 877-3600 to schedule your free consultation.