Two Important Factors that Could Reduce Fatal Truck Accidents
With the number of fatal truck accidents on the rise, government officials are looking at ways to make the roads safer. In 2016, it was reported that fatal accidents involving large trucks increased by 5.4% from fatal truck accidents in 2015. Some of the experts suggest that trucks should be equipped with many advanced safety technologies like blind-spot warning and automatic emergency braking systems. These are just two of the many advanced safety technologies that are believed to be effective at reducing traffic crashes.  
The majority of the trucks on the road are older and when they were made, these technologies didn't exist. So a part of modernizing the trucking industry with safer technologies will be manufacturing new trucks with the technology and having them replace older trucks over time. If you lost a loved one in an Arizona trucking accident or if you were injured in an Arizona truck crash, the Arizona truck accident attorneys at ELG will fight on your behalf to make sure your legal rights are protected.
What Actions Can Reduce Arizona Truck Accidents?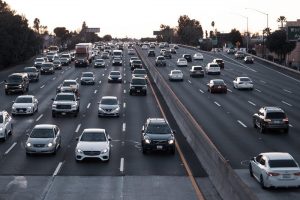 It may take some time for modernized trucks with safety technology to phase out older trucks that have none. Even if older trucks are being put out of service, there isn't any mandate or regulations currently stating that the trucking industry must have trucks equipped with specific safety technologies. For this reason, officials with the Insurance Institute for Highway Safety say that there are other proven actions that can be effective at reducing Phoenix truck accidents.
One of the actions cited most often is reducing the speed limits that trucks are allowed to drive. Many professionals associated with road safety agree with this action. Along with reducing speed limits, increased training can also help truck drivers as well as all drivers on the roads avoid potential accident situations. We know that there are certain behaviors that should not be engaged in while driving because they are highly linked to crashes. Staying alert and avoiding distractions, only focusing on driving and not texting or eating while driving, not driving while drowsy or inebriated, and not driving at excess speeds are some of these responsible driving behaviors.
Not only should drivers engage in safe driving practices to reduce the risk of an accident, but when children are in the car, good driving practices can also show children what acceptable behavior is. Parents who engage in safe driving practices act as role models for their children when they are of legal driving age.
Speak with a Phoenix Personal Injury Attorney Today
When a truck collides or rolls over on a passenger vehicle, there is no going back from the destruction that results. Don't lose out on the compensation that you need to help you with your injuries and damages after a Phoenix truck accident. Call the Phoenix truck accident lawyers at ELG. We aggressively pursue the most compensation possible for you and ensure that you secure a full and fair settlement. Schedule your free consultation today by calling the Phoenix personal injury attorneys at (623) 877-3600.