What Are Your Rights After Your Spouse is Killed in an Arizona 18-Wheeler Accident?
It is a heartbreaking situation to have to experience the loss of a beloved spouse. Not only have you lost your life partner but if you have children, they have to endure the loss of a parent. In addition to the emotional pain and trauma that the loss of a spouse causes, if the spouse contributed to your family financially, that is another disadvantage to manage. The whole situation can feel extremely overwhelming and come with much pain.
When a family losses a loved one in an 18-wheeler accident, comprehending the shocking situation can take a toll on those family members left behind. Healing will take time and it is important for families to take the steps that are necessary to help them deal with their anguish and find a way to keep living their life. One of those steps would be to consider filing an Arizona wrongful death suit to recover money for the damages and loss that have transpired after the Arizona 18-wheeler accident. Although money will never replace the loss of a spouse, it may be necessary to help pay for the damages that were sustained after a fatal Arizona traffic accident.
How Will an Arizona Wrongful Death Suit Help a Grieving Family?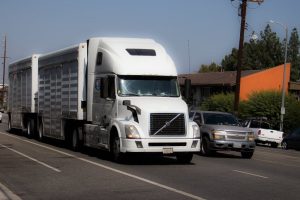 An Arizona wrongful death suit provides a grieving family with a means to recover monetary compensation for damages that resulted after an accident. Death is the most severe outcome that an accident can produce and because of this, there are several factors that go into determining the value of an Arizona wrongful death case. When you work with an experienced Arizona wrongful death lawyer, you can have your case examined and all the details evaluated to determine the full amount of damages to include in your suit.
Across the country, each state handles wrongful death cases differently. When the negligence of another party was the cause of your spouse's death you have the ability to sue for economic, non-economic, and in some cases, punitive damages. 
Economic damages relate to the actual cost of death where the amount of money for each of the damages is clear. These would include the final expenses, medical expenses, property damages, loss of financial support, etc. All of the solid expenses that contribute to the vitality of the family.

Non-Economic damages relate to costs that have to be evaluated because they aren't straightforward. Such costs would include anguish, pain and suffering, grief, loss of consortium, emotional trauma, loss of a parent/guidance, etc.

Punitive damages aren't awarded in every wrongful death case. They are only awarded to victims when the details of the situation are so awful and offensive that extra money on top of the other damages is necessary to deliver punishment to the defendant.
Speak with an Arizona Wrongful Death Attorney Today
After a distressing Arizona 18-wheeler accident where you lost your spouse, thinking of pursuing a lawsuit may seem like a lot to take on. However, you will need as much compensation as possible to help you continue to live your life and you don't want to take the chance that you miss the statute of limitations for filing a claim. The Phoenix wrongful death attorneys at ELG will take on the legal challenges on your behalf so you can see your full legal justice. Call the Arizona wrongful death attorneys at ELG today to schedule your free consultation at (623) 877-3600.