What is a Runaway Truck Ramp?
Large commercial semis can weigh as much as 80,000 lbs. and when an object of this massive size loses control the outcome for the driver of the truck and for any other vehicle on the road is likely to be catastrophic. When a truck is driving on steep hills it will accelerate much slower on the incline but have much more speed coming down on the decline. Even though trucks are equipped with braking systems, when a large truck is climbing down a steep hill too fast the brakes are not strong enough to stop it from barreling downward. This is where the runaway truck ramp comes into play.
How Does A Runaway Truck Ramp Work?
A runaway truck ramp is an emergency safety feature that you may see next to roadways where there are steep hills. It is meant to provide an escape route for trucks that lose control. The ramp will be either gravel or sand and be big enough that a very large vehicle can fit. When a truck driver loses control of their rig, they can steer it into the ramp and the ramp will start slowing down that immense speed. The ramp basically absorbs the kinetic energy from the speeding truck and breaks it down.
These road features are important to help ensure greater safety for everyone on the road, including truck drivers. Driving a truck takes the right training and confidence in your abilities. Unfortunately, there are many truck drivers that have not been properly trained. When they are operating their truck on steep descents on mountainsides, the may fail to shift the right way and find themselves unable to get back in gear. Not to mention, distracted driving is a leading cause of car accidents throughout the United States. A truck driver is no different and can become distracted which may quickly turn into losing control over their semi. 
Any number of factors can lead to a trucker losing control. These ramps offer a way for drivers to avoid a catastrophic crash by diverting their vehicles from the road and getting the slowing power they need over their barreling truck. Truck ramps are uniquely positioned based on the environment where they are built. Construction of a truck ramp is costly, particularly in the mountains.
What Should You Do If You Were Injured In An Arizona Semi-Truck Accident?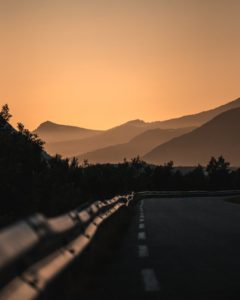 When a semi-truck is involved in a crash with other cars on the road, the results are often disastrous in terms of injuries. Depending on what the trucker is carrying the devastation can go beyond physical injuries or loss of life. Chemical spills pollute the environment and may be the cause of additional injuries to first responders and others at the accident scene.
After an accident with a semi, you will need the help of a qualified Phoenix truck accident attorney to help you obtain the most compensation for your damages as possible. You deserve to be well cared for so that you can recover after your accident.
The bilingual team of Arizona serious injury attorneys at ELG will take on the insurance companies and negotiate a fair settlement on your behalf that represents your best interests. It takes very little time to set up a free consultation, so don't hesitate to contact us. Call our Arizona motorcycle accident injury attorneys at ELG today at (623) 877-3600.