What Steps Should You Take After a Big Rig Accident?
With hundreds of truck accidents in Arizona reported statewide in 2019 alone, it's clear that these serious crashes are an unfortunate reality of life. According to the Arizona Department of Transportation, truck wrecks often result in serious injuries and occasionally, fatalities. In fact, those traveling in passenger vehicles or on motorcycles can sustain more serious injuries and property damage due to the nature of their vehicle versus a much larger big rig.
If you've sustained injuries in a truck crash in Arizona, contact our accident attorneys in Arizona at ELG. Our team of serious accident lawyers in Phoenix and Mesa is here to help you today with a free, no-hassle consultation after you've suffered from a tractor-trailer crash that's occurred through no fault of your own.
What Should You Do Immediately After a Truck Crash?
First, do a safety check to make sure you and your passengers, as well as other drivers involved, are safe. If not, seek medical attention immediately. Whether you're transported to the hospital after your accident or going to your primary care physician after a crash, ensure that you get checked out since serious internal injuries are possible.
In 2018, a total of nearly 4,200 people died in large truck crashes across the country. Almost 16% of these deaths were truck occupants, while a whopping 67% were occupants of cars and other passenger vehicles, and 15% were bicyclists, pedestrians, or motorcyclists. Any passengers who were riding with you should also seek medical attention as soon as possible.
Reporting Truck Accidents to Law Enforcement
Don't leave the scene before calling police officers, unless you've sustained serious injuries and must seek immediate medical attention. Make sure you report your accident and provide plenty of detail to the officer. Avoid discussing fault at this time. While you're at the scene of the accident, you should take photos of the crash, including any injuries and damage to all vehicles involved. You must report truck accidents to law enforcement, particularly since a driver or their company could be to blame. Truckers who have caused accidents due to drowsy driving, improper driving practices, or service hour violations should be cited. This protects other drivers on the road.
Call Your Insurance Company After a Truck Wreck
Get the trucker's name, license plate information, registration, and contact details. Authorities may include this information in the police report, but it's important to cover your bases after your accident.
Once you've taken your photos and collected all the relevant information, contact your insurance company. Tell them about your accident and provide all the details required. If paramedics transported you to the hospital, let your insurers know. In this case, if you were unable to collect evidence at the scene, provide as much information as you can recall from your crash.
From follow-up appointments to time missed at work, you should also track all medical information and details after your truck accident. It's important to log the impact of injuries on your life, including missed time at work due to recovery, travel to medical appointments, the effect on everyday activities, and even emotional distress after the incident.
Finally, contact your accident attorney right away so that they can begin work on your case. In addition, your lawyer can work as your liaison with insurance companies. As your lawyer works as your representative in your case, you can recover from your truck accident.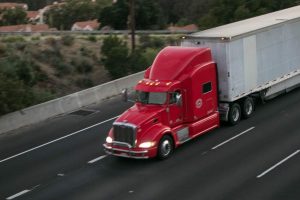 Contact a Truck Accident Attorney in Phoenix
It's important to stay calm and protect yourself after a truck accident. The best way to do both is to ensure you follow these steps and contact your attorney. If you've been injured in a truck accident, contact our Phoenix truck accident attorneys at ELG. Call us at (623) 877-3600 for a no-obligation free consultation and legal representation today. You may feel daunted about the process following your crash with a tractor-trailer. For these types of collisions, however, your lawyer can represent your interests and seek fair compensation on your behalf.