When Does an Arizona Personal Injury Claim Become a Lawsuit?
The Arizona personal injury attorneys at ELG can help you when you have been hurt in an Arizona commercial truck accident, traffic accident, slip, and fall accident, drowning accident, or dog bite incident. The Phoenix serious injury attorneys at ELG only work on Arizona personal injury cases. Our Spanish-speaking, bilingual attorneys will fight for your best interests and support you through the entirety of your case. We will aggressively argue on your behalf for a fair settlement amount that fully compensates you for your damages and if your case goes to trial, we will be prepared to litigate in court.
What is the Difference Between a Personal Injury Claim and a Personal Injury Lawsuit?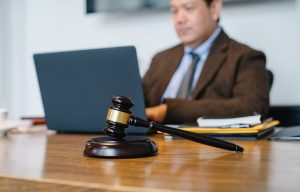 After an Arizona injury accident, the insurance provider of the negligent party will be contacted and a claim filed. For example, Phoenix commercial truck accidents have multiple parties that could be responsible for paying the damages that a victim suffered. A suite could be filed against anyone or a combination of the following parties:
Trucking company

Truck driver

Manufacturer of the cargo
When you are injured and you work with the experienced Phoenix personal injury attorneys at ELG you will be supported by the very best legal services in the greater Phoneix region. Your attorney will thoroughly investigate your accident situation, file your claim, provide you with important legal counsel, answer all of your questions, build a strong case with relevant evidence, draft the demand letter, and manage all negotiations.
If you and the insurance company you filed a claim against cannot agree on a fair settlement amount, this doesn't mean that you are out of options when it comes to obtaining compensation for your damages. The next step is to file an Arizona personal injury lawsuit. This is the beginning of litigation as your complaint will be filed with the court by your attorney at ELG. The complaint includes the jurisdiction of the court, identifying information of who is stated in the case, your home address, your legal argument for compensation, and the exact amount you are suing for. The defendant will then be served the complaint by an appropriate official of the state.
The defendant is given a specific amount of time before they have to respond to the complaint and if they fail to meet that deadline you will receive a judgment. You might not even make it to the courthouse if before your trial as you could be offered a settlement amount that you accept.
Speak with an Arizona Personal Injury Attorney Today
Cases that go to court take much longer before a victim can receive compensation, the cost of the process is also much higher, and the outcome is unpredictable. This is why the majority of cases are settled out of court. If your situation is one where the insurance company is not offering you a reasonable settlement amount and an agreement can't be made, filing a lawsuit would be a legal route that you can take. The attorneys at ELG will be by your side, advocating on your behalf every step of the way. Call the Phoenix catastrophic injury accident attorneys today at (623) 877-3600 today.