Why Attorney and Client Communications is So Important
When you are pursuing an Arizona personal injury claim it is essential that you work with the most experienced, customer-service oriented, and resourceful Arizona personal injury attorney. You shouldn't have to be the one responsible for connecting with your attorney for updates and support. Your attorney should actively be informing you of what is happening in your case as well as being responsive when you contact them.
The Arizona personal injury attorneys at ELG always have your best interests in mind. The Phoenix serious injury attorneys at ELG are concerned with meeting your needs and providing the highest-quality legal representation and services in the area. ELG only works on Arizona personal injury cases and their Spanish-speaking, bilingual Phoenix catastrophic injury attorneys have the knowledge and skill necessary to build strong and successful Arizona personal injury claims for the most amount of compensation. 
Why Is Communication So Important Between Attorneys and their Clients?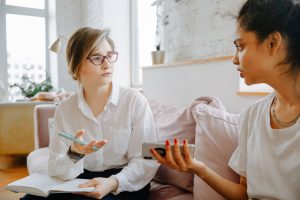 ELG will put together a comprehensive plan to support your efforts towards obtaining the most compensation possible after your Arizona personal injury accident. Every stage of the litigation process will be detailed and the Arizona commercial truck accident attorneys at ELG will always be ready in the event that your case goes to trial. Your attorney will take on the legal burdens of gathering the information necessary to build your claim, working with outside experts to support your claim, getting the documentation completed correctly and submitted on-time, negotiating for a fair settlement, and handling all aspects of your case so that all you have to worry about is recovering from your injuries.
While it is critical that your attorney be attentive to you and be accessible to you, you must also do your part and work with your attorney when they contact you. Responding to calls or emails and acknowledging attempts to connect by your attorney will be to your benefit. If you are chronically unavailable and are difficult to correspond with, this could jeopardize your claim and make the personal injury claims process go on much longer than it needs to.
During the progression of your Arizona personal injury suit, many things are happening. Regular communications will occur where it isn't necessary that you be present. There are times that you may want to meet with your attorney in-person if you have concerns or questions about the process and when this happens, you shouldn't feel intimidated to call your lawyer and set up a meeting. Outside of this, not everything requires your presence, but certain instances do. When it is time for you to act and your presence is needed, your attorney will let you know. This information shouldn't come out of the left-field, an organized attorney will have informed you of these specific instances when you first meet as they describe to you the game plan moving forward.
Speak with an Experienced Arizona Personal Injury Attorney Today
The Arizona personal injury lawyers at ELG pride themselves on their dedication to the needs of their clients. To schedule your free consultation with one of the Phoenix serious injury lawyers at ELG please call (623) 877-3600.