Why Was Your Arizona Personal Injury Claim Denied?
Following an Arizona car collision, the parties involved have the right under the law to file a personal injury claim to obtain compensation for losses. The caveat is that a victim must file their personal injury claim in a specific period of time known as the statute of limitations. Obviously not every accident stems from a traffic incident. This is why, depending on the accident situation, the timeframe can vary. If you have been injured in an accident it is important that you know your rights as well as your limitations. When you need compensation to cover the losses you suffered, you could lose your opportunity to do so if you don't act within the window of time you have to file your claim.
The Arizona car accident attorneys at ELG have seen countless situations where victims waited too long to start the Arizona personal injury claim process and as a result, forfeited their right to file a claim and obtain the compensation they desperately needed. If you filed a claim against an insurance provider and your claim was denied there could be many reasons why. In some situations, you may have had your claim unfairly denied. If this is the situation, working with an attorney can give you the support you need to successfully appeal the decision. Other times there are valid reasons for denial and filing outside of the statute of limitations is one of them.
What Actions Should Victims Take After an Arizona Injury Accident to Secure Compensation?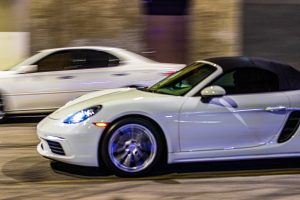 The first thing to do after you have been in an injury accident in Arizona is to report your situation to both your insurance provider as well as to the authorities. Quick reporting is an essential step in the personal injury claim process. Then, connect with a skilled and proficient Phoenix personal injury attorney. The Spanish-speaking, bilingual Phoenix serious injury attorneys at ELG are completely focused and dedicated to helping victims of personal injury cases see their full legal justice and obtain the highest amount of compensation. 
The reason why reporting your incident hastily is important is that the insurance company who you file your claim against will use any detail or facet of your case that they can against you. A delay in reporting or starting the claim process gives them an argument to declare that your damages aren't as serious as you are saying or that what caused your injury was from another event outside of their responsibility.
Arizona injury laws say that most injury accidents provide for a two-year period after the date the accident took place to file a claim. For victims of dog bites, the state allows for one year to file a claim. A claim filed against a person who is employed by the government is 180 days. Minors won't have their statute of limitations timeline started until they are legal adults at 18 years of age.
Speak with an Arizona Personal Injury Attorney Today
The Arizona serious injury attorneys at ELG will advise you on your rights and your options when it comes to building a successful personal injury claim for the maximum amount of compensation. Call ELG today to schedule your free consultation at (623) 877-3600.