How Are Dump Trucks Dangerous to the Public?
Common large truck accidents are often associated with extensive damage and semi-trucks. While semi-truck accidents have been on the rise and they do often cause significant destruction because of their large size and their weight, making the connection between 18-wheeler accidents and large truck accidents is understandable. But commercial semi-trucks aren't the only massive perils that exist on the roads, there are other very large vehicles that can cause serious harm when they are involved in an accident.
Construction sites are full of dangers because of all the moving people and construction site vehicles. In addition to this, there are different types of heavy machinery that are in operation as well as bulky and sizeable materials scattered about. Dump trucks are often seen on construction sites because they provide a valuable service. Dump trucks can collect waste and transport it from the site and they can also bring important materials to the construction site. Like 18-wheeler trucks, dump trucks can inflict tremendous harm to individuals in passenger vehicles if there is a collision or accident.
What Hazards do Dump Trucks Pose?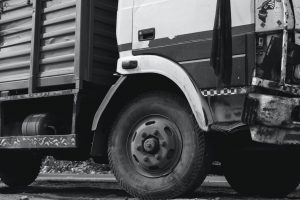 Recently there were two people that sustained injuries and had to be transported to the hospital for treatment after an accident involving a dump truck. The Albuquerque Journal reported that the incident took place in central Phoenix. The dump truck actually drove off of a freeway overpass. While what caused the dump truck to be diverted off of the freeway at I-17 at South 19th Avenue and descend down to the road beneath the freeway has not been released, immediate damages were suffered by the victims who were hit.
It was a significant fall for the dump truck as it was said to have fallen 20 feet. It was fortunate that not more than two people were affected by the incident. While dump truck accidents are not as prevalent as accidents between much smaller passenger vehicles and semi-trailer trucks, they still happen. There are many reasons why including:
Dump trucks can be overloaded.

The dump truck drivers may not have been given the proper training and guidance on how to operate the bulky vehicle.

The dump truck driver may be under the influence of drugs or alcohol.

The dump truck may have defects that break down while in use.

The contents inside of the dump truck's box may open up unwittingly and take the dump truck driver by surprise.

Dump truck drivers may be distracted or drowsy.
Dump truck accidents in Arizona like semi-truck accidents in Arizona are quite complex. There can be more than one party who is responsible to pay for the damages a victim suffers. Sometimes, even though a driver is involved in a Phoenix dump truck accident, they are not to blame. Their company or even the manufacturer of the dump truck may be liable.
Speak with an Experienced Arizona Large Truck Accident Attorney
It is vitally important to the success of your Arizona personal injury claim that you work with the right legal counsel who has knowledge and experience with large truck accidents. The Phoenix commercial truck accident attorneys at ELG know how to unravel complex commercial truck accidents in Arizona and hold the liable parties accountable for paying victims the most compensation possible. Call ELG today to schedule your free consultation at (623) 877-3600.